As you all know I have just returned back after volunteering in a school in Cambodia. This story is about a student Thoch Chorlheang and my special bond with him.
It was my first day at school as a volunteer teacher in a new town of a new country. I felt like a kid who was going to start his first ever day of education. Lack of a common language had made me both excited and nervous. I was wondering how I am going to communicate with students who understood very little or no English.
I had already charted out a rough plan of my way of teaching after meeting with people at the NGO who had apprised me of students' current level of knowledge of English.
Here in school, after the customary round of greetings and introductions, all students settled in their respective seats. As the normal scene in any class, I could see them whispering and discussing me. Ignoring them, as I started discussing about the curriculum and related stuff with their regular teacher, I heard a voice.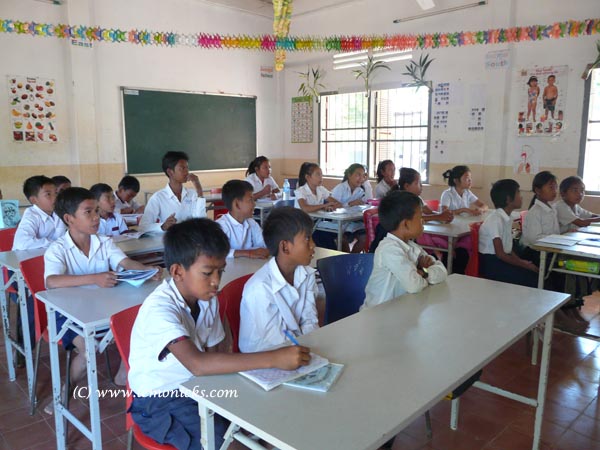 One of my classes.
Sitting restless