Florida, the South-Eastern state of the USA, has been on the visitors map even before Disney was born! It was already well known for its beaches, weather and oranges. Florida also boasts of the longest coastline of the mainland USA.
An array of popular attractions, both for individuals and families, makes Florida one of the most visited states in America.
So here is a list of twenty-five wonderful fun facts about the Sunshine State that may come in handy when you next decide to visit the place.
1) Florida is known for its year long warm and sunny climate, which varies between tropical and subtropical depending on the region. The winters are extremely mild, one of the reasons the state has become a haven for retirees. Summers are long and balmy with frequent showers bringing much relief during the rainy season.
2) Literally meaning 'The Turtles', the remote Florida island of Dry Tortugas, once a popular fishing corridor, has a history of harbouring sea turtles. You can get more information on Ocean Florida website. Accessible only by seaplane or boat, one of the main treasures of the island is Fort Jefferson, said to be the largest coastal fort in existence. Till today, Dry Tortugas remains the least visited national park in the country.
3) Considered to be the largest freshwater swimming pool in the US, the Mediterranean styled Venetian pool is emptied and refilled daily in order to keep the water clean and crisp throughout the spring and hot summers. Go early, as admission is stopped once the pool has reached its capacity, usually before lunchtime each day.
4) Located three miles off the coast of Key Biscayne, this underwater cemetery 'Neptune memorial reef' lies 40 feet below the surface of the sea and also acts as a natural shelter for marine animals. Divers can visit this sunken city of the dead, where cremated remains have been cast into concrete memorials, can either be termed creepy or enchanting depending on your interpretation.
5) This live mermaid show has been thrilling visitors since the forties, much before the gates of Disney World opened its doors to mass tourism. Aspiring mermaids, from around the world, flock here to perform dance sequences, twenty feet below the surface in an underwater theatre. For $13, one can enjoy the show and swim and snorkel in a spring near the aquarium.
6) Open only to scuba divers and snorkelers, Devil's Den is a privately owned training facility in a subterranean river whose waters have been exposed to the surface due to the collapsing of the roof over it. Smoke rises from the chimney of the cave on cold winter mornings giving it the satanic name.
7) Discovery Island, which was at one time a lush zoological park housing a large number of exotic flora and fauna was closed in 1999 and left to nature to recoup. For some reason this magical place has remained off limits for everyone, with threats to ban trespassers from every Disney property.
8) About 50 miles south of Disney World lies Spook Hill, a place known to have curious anti-gravitational properties. Here a car in neutral gear will seem to roll uphill, while a horse drawn carriage would struggle to roll uphill.
9) For people trying to get away with the hustle and bustle of daily life there is an
underwater hotel in Key Largo from where one can scan the sea life while staying warm and cosy in the bedroom. A guaranteed escape from the madding crowd at the ocean floor.
10) There is a camp in Cassadaga town which houses a community of just spiritualists and mediums. These people welcome those who are seeking seances or palm reading. Spirit tours at night are available for the hardy souls.
11) One can find the most authentic collection of piracy related artifacts in the world at the Pirate and Treasure Museum in St Augustine. A veritable display of ill-gotten booty from blunderbusses to pieces of gold in a real treasure chest are the hallmarks of the place.
12) Do you know that an 'evil' doll has been haunting the residents of Key West for close to a 100 years? Passerby have claimed to see a doll moving from window to window.
Robert the Doll is now housed in a museum but folks still believe that it can cast curses on people.
13) There are many museums in Florida, but only one is devoted to a unique subject-:Etotic Art at Miami beach. Visitors over 18 can browse through male appendages, gigantic phallic reproductions and even a four-poster Kama Sutra bed.
14) People say that the main motivation for Ponce de Leon, the founder of Florida, was his quest in search for eternal youth. It is here in St Augustine where he first landed that this Fountain of Youth Archaeological park is located.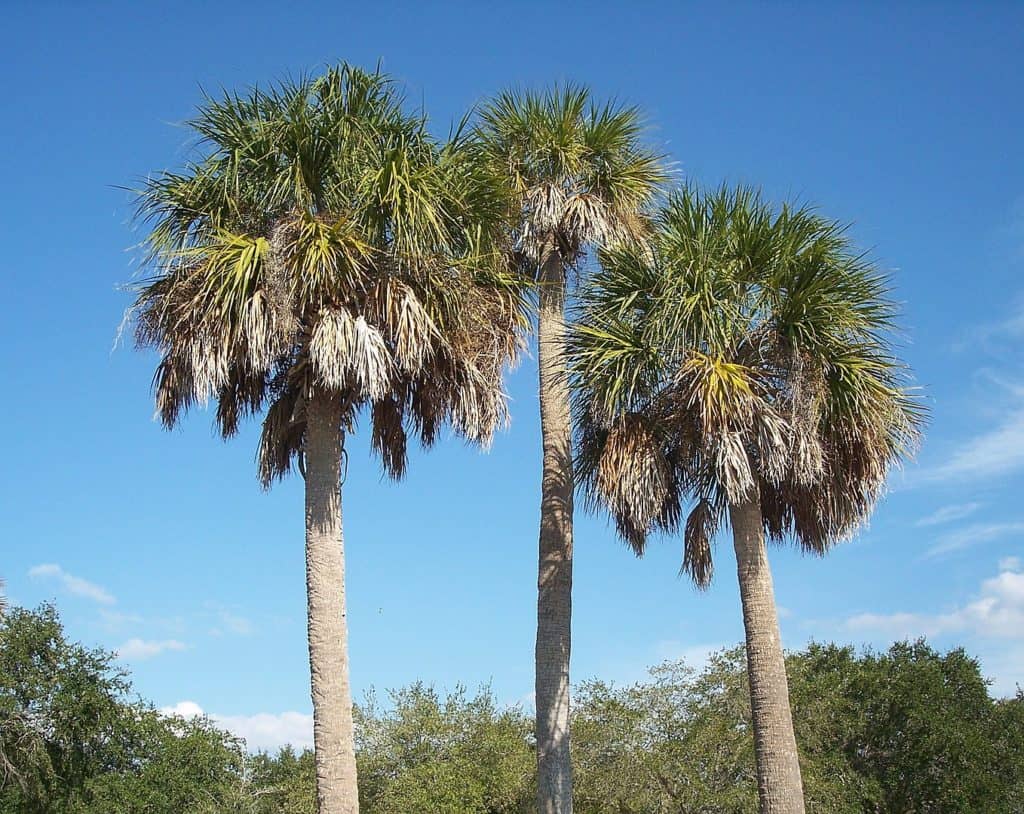 15) The Monkey Jungle of Florida is an innovative project where humans remain in cages while the monkeys like orangutans, gibbons and more, are allowed to run wild.
16) A picturesque ghost town can be visited on the banks of the Suwannee River in Madison county in Ellaville. The dilapidated and lopsided homes and an old cemetery is what remains today.
17) The sugar fields of South Florida had become home for a major theme park for gators called Gatorland. The property now lies abandoned but is certainly one of the hidden gems of South Florida.
18) Florida has over 9000 miles of outdoor trails and 4000 miles of paddling trails. The Florida Everglades constitute the largest subtropical wilderness tract in America.
19) Florida is the boating and fishing capital of the world. It has over 7700 lakes, 11000 miles of rivers and over 2000 miles of coastal shoreline.
20) Florida has a wide variety of flora and fauna including over 500 bird species. The UNESCO listed Everglades National Park is the only park in the world where alligators and crocodiles coexist.
21) Florida is the theme park capital of the world with all family entertainment giants like Disneyland, Universal studios, Legoland and Busch gardens housed here. Florida also is on the top of the list with most number of waterparks.
22) Clearwater is home to the world famous dolphin, Flipper. She lost her tail, and almost her life when caught in a crab trap line. Her rehabilitation, today, inspitest thousands of visitors.
23) The Butterfly World is home to over 5,500 live butterflies, all of which fly freely in their greenhouse. It is currently the biggest of its kind in the world and also runs a drive to preserve the plants the butterflies feed upon.
24) Guests at Discovery Cove can touch, talk and swim with bottlenose dolphins at anytime of the week. The place features a coral reef where guests can swim and view marine life.
25) Florida has a large number of drive in theatres where one can relax and watch a show under the stars. This is the only state which has a conducive weather for year round entertainment of this kind.
Though often synonymous with cartoon characters, Florida's true beauty lies in the many unexpected delights the state has on offer. Anyone would be drawn to Florida in a heartbeat with its blend of tropical scenery and fun facts highlighted above.
If you want to travel places with us, we invite you to join our feed or Facebook travel page.
P.S.- This article, 25 Fun Facts on Florida, belongs to Le Monde, the Poetic Travels, an Indian Travel Blog, published by the traveling couple, Nisha & Vasudevan. Reproduction without explicit permission is prohibited. If you are viewing this on another website other than the RSS feed reader or www.lemonicks.com itself, then that website is guilty of stealing our content. Kindly do us a favour by letting us know via Contact Us. Thank you.