I was going to a school !
I was both excited and nervous. What's in store for me in this town of a new country where lack of a common language is a big problem for us. Last four days, I had difficulty in explaining what I wanted to eat or where I wanted to go. Then how am I going to communicate with teachers and students of the school?
So what if I am a volunteer teacher, I was feeling like a kid going to a new school.
All these emotions bothered me constantly as I took the transport to the school that is around 3 KM away from my place of stay.
It took a while to find the place. This tuk-tuk driver, like any one of his brotherhood, would know the way to all the tourist spots and even smallest hotels in nooks & corners of Siem Reap, Cambodia but not know even the best educational institutions let alone this small little government school that was on the way to the airport in the outskirts!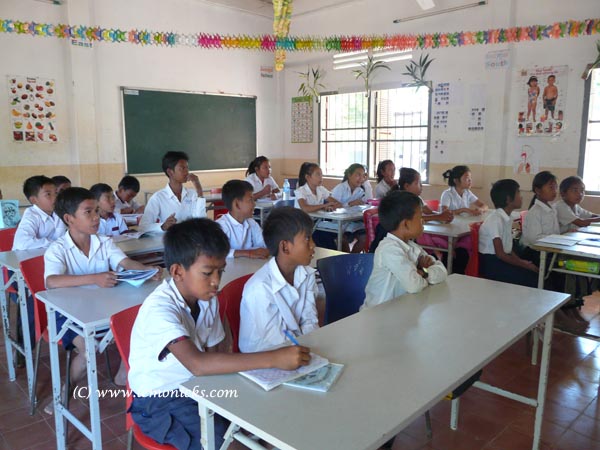 One of the classes.
My contact at the school was