Post updated: April 27th, 2020.
When a military coup seized control of Thailand's government in May 2014, worried travelers cancelled their vacation plans. According to the Tourism Authority of Thailand, the tourism plummeted by about 20 %. "Should I or shouldn't I" was the dilemma. Within few weeks Thailand was dancing on its feet again. A bomb blast in Bangkok has raised the issue again.
If you are still confusing over this question with some inconsistent information about travelling to Thailand, then below are some facts & reasons which will ease your decision making for Land of Smiles. 🙂

1. Law and Order in place
First and foremost, the curfew is lifted long back. The situation is well under control. NCPO (Thailand's National Council for Peace and Order), which is responsible for its administration has assured us for safe travels. The tourists are not affected.
In fact, I encouraged a few sets of friends and then they recently went to Thailand and one of the couples is still currently holidaying in Bangkok. 🙂

2. As attractive as before
I have been to Thailand six times in all and except for the last trip, each of my trips lasted more than 15 days. I will not think twice to plan a holiday there again. The people, the food, the locations, the landscapes are much more inviting than to worry over useless things.

3. Better value than ever
It is a known fact that Thailand is one of the most inexpensive countries to travel to. Compared to other south-east Asian countries it really gives you value for money. Today, not only hotels, restaurants, spas are going all out to make your stay more attractive but the airlines also offer heavy discounts. For budget travelers, there is no dearth of hotels and guesthouses for under $20 a night. If you remember, the cheapest room I ever stayed was in Thailand. If you want to splurge then Thailand has high end hotels and resorts to pamper you, all for considerably less than you would pay back home.

4. Thai food
Who doesn't love Thai food? If you've been exposed to it only at Thai restaurants back home, you're in for a surprise. Go anywhere in Thailand, you can easily find your favourite Pad Thai & curry besides an amazing selection of salads, noodles and snacks. The Thai food has more variety and it's inexpensive too. The vegetarians have no complaints of going hungry. The street food vendors who generally sell dishes for the equivalent of $1 or less, offer the most delicious stuff.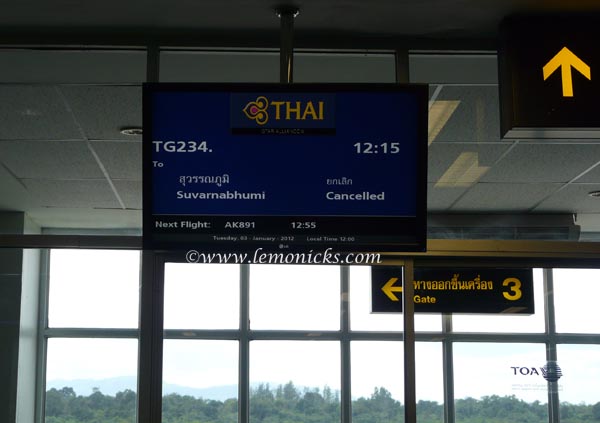 5. Great starting point
Thailand is a great starting point for the rest of South East Asia. It shares boundaries with Laos, Cambodia, Vietnam, Myanmar and Malaysia. You can guess how easy it would be to go to neighboring country. I, myself, have crossed into and from Thailand many times.

6. Shopping
Have you ever seen a person returning from Thailand without an extra baggage? Not me! Everybody finds shopping in Thailand very rewarding. Be it a street market or big city market, they carry everything from shoes to art, and the malls in Bangkok are some of the fanciest in the world. Also, if you don't already know, 'Amazing Thailand Grand Sale' was kicked off on June 15. Discounts start at a minimum of 20 per cent and could even touch 80 per cent. I am told this sale is still on till the end of September !

7. Beaches & Sunshine
I don't need to tell you that Thailand has some of the best beaches in the world. Warm, clear water, stunning scenes and marine life … swim, snorkel or scuba as you please. Quiet, laid back or party all night types, the choice for beach is yours. There are seasons in Thailand, they're just a little different from the ones we're used to … cool, hot and rainy.

8. Water activities
Believe it or not, Thailand is known for its water activities… to learn and to enjoy. Snorkeling, scuba diving, scooting, sailing .. you name it, possibility is it's staring at you right there in front of you. One more secret…. my personal experience says water sports are much cheaper than back home in India.

9. The People
I still remember how a lady working for a travel agent in Krabi declined to charge me a single penny for my trip to Koh Lanta. She said come back safely, I'll take the money later. I came back after five days but what if I did not return and went to some other island?
The lady above is a launderer. Not only she used do my clothes, but on many occasions helped me with directions and other tips. They don't call it the "Land of Smiles" for nothing. Whether it was Krabi, Phuket or Hat Yai in west or Bangkok, Chiang Rai, Hua Hin in north… I found the people of Thailand very friendly, open, helpful and kind.

10. Thailand's Buddhist Heritage
Buddhism is the country's predominant religion and it influences everything from the architecture to the way people interact with each other. Go to any city of Thailand, you'll find breathtaking Buddhist temples to visit. I was actually upset that I am putting just one picture here which doesn't do justice to wonderful temples across the country.

11. Nightlife
Ah the nightlife! Whether you are on the beach or in one of Thailand's cities, you won't be far from the bars and nightclubs that have made the country famous. There are plenty of discos, nightclubs and regular bars besides many famous night markets too.
Do you need any more reasons to travel there? 😀
If you want to travel places with me, I suggest you to join me on my Facebook travel page.
P.S.- This article belongs to www.lemonicks.com. Reproduction without explicit permission is prohibited. If you are viewing this on a website instead of your RSS feed reader, then that website is guilty of stealing my content. Kindly do me a favour. Please visit my site and help me taking action by letting me know against this theft. Thank you.