Pariyon ka Talab, meaning the 'Lake of Fairies', lies near Shuli Bhanjan on way to Ellora from Aurangabad. On internet you'll mostly find that the distance mentioned is 60 km but that's a wrong information. I have visited it and my first hand information says it is at a distance of 25-30 kms north from Aurangabad.
The first thing you'll notice about the place is its slight isolation and absolute calmness. It is somewhat deserted and is also not covered by many tourist buses/taxis. So not many people visit the place. But then I am not in those 'many' people. 🙂
A view of the lake from a window in mosque.
The complex is very big comprising of a lake, a temple, a mosque and lots of open space. I noticed a very important and pleasing thing in Aurangabad and neighbouring areas that the two communities.. Hindu & Muslims… live like a family and worship at each others places of worships without any ado.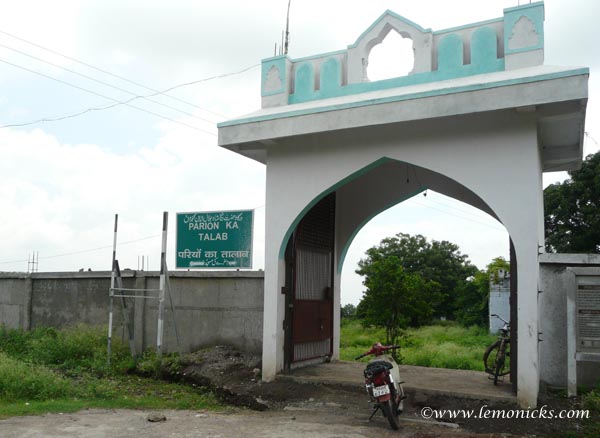 The main gate.
And the courtyard on one side.
This lake is situated near the tomb of Sufi Saint by name of Sheikh Jalaluddin Ganjerawan who arrived in the Hizari year 630. There is a legend saying he had brought a branch of a tree with him, using it as a staff. He was very poor and wanted to settle somewhere. Sheikh was told wherever he plants that staff, if next morning he sees sprouting new leaves he can make that place his home.
And after trying thrice earlier, this was the place where his staff got new leaves. He knew he had to make this as his home.
That branch has become a big tree now which cures many ailments. Without any ailments, one should not eat the fruits. I could see the fruits scattered all over the place. It is said that the women not able to conceive eat those black berries and become pregnant.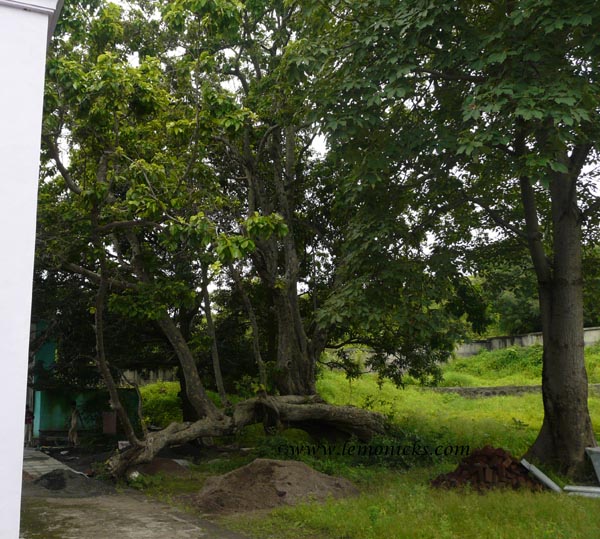 The name "Pariyon ka talab" also comes from a legend associated with it. It was believed that women taking a dip in the lake were cleansed of any unholy spirit's clutches.
The lake commands scenic beauty. It is a large lake with steps all along its western shore and a stage like platform which bears great resemblance to the ancient roman amphitheater.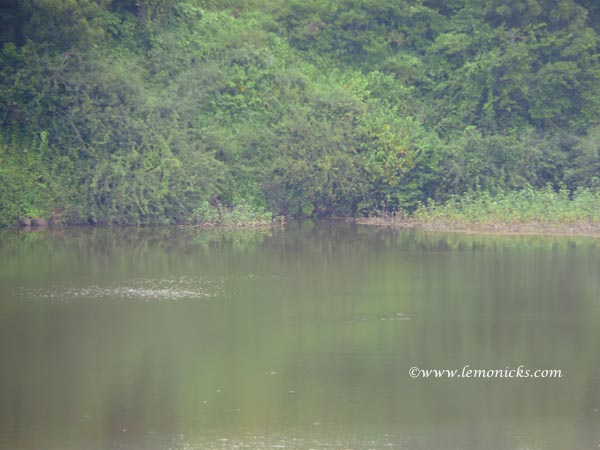 On the banks is also a temple of Shiva with its own colourful history. On some occasions women still come there for worshipping and a holy bath in the lake.
Note:- The stories were told to me by a maulavi.